Design and Installation Service
Warmia underfloor heating is a safe purchase, and it includes the entire system from design to installation as well as guidance in its use.
Design
As each site is designed individually taking the different thermal requirements of different spaces into account from the start, the end result is the most appropriate and economical possible. Our design engineers use HVAC-CAD software.
Warmia design engineers are top professionals trained in their field (HVAC engineers), and they have several years of experience in underfloor heating design. Ongoing training ensures that they stay abreast of the changing building regulations.
The Warmia underfloor heating plan includes: a piping diagram, room-specific heat loss calculations and an adjustment value table.
These documents contain details needed also in other HVAC design, including total flows, total pressure loss and total heat loss. Warmia design engineers work closely together with the HVAC design engineers on site.
As a prerequisite for the Warmia 10-year operational guarantee, the heating system must have been designed by a Warmia design engineer.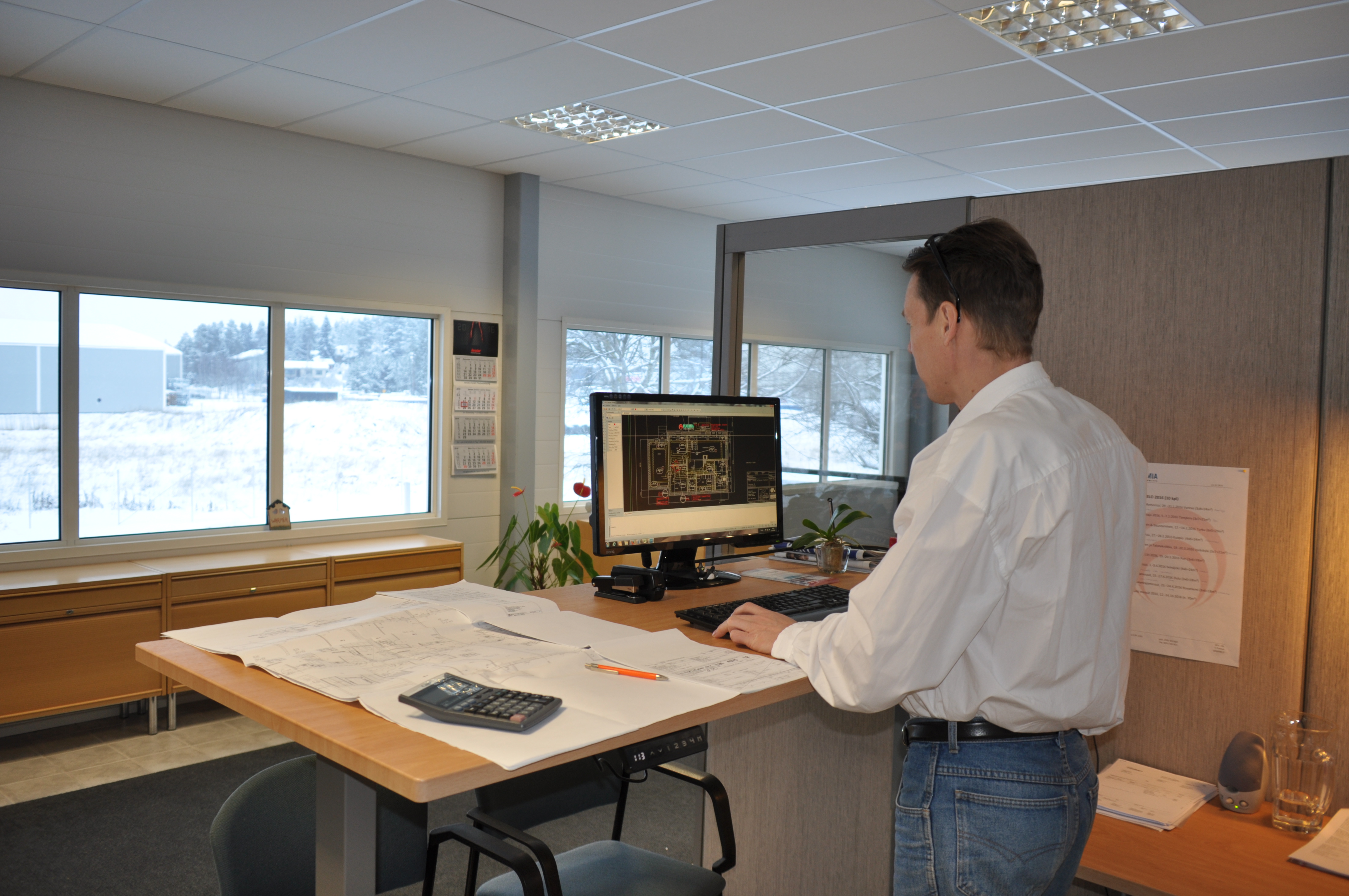 Installation service
The Warmia underfloor system is supplied fitted on site, making the Warmia installation service an easy and carefree solution for the developer. As the system is switched on, we take care of the basic tuning and offer guidance to the client in its use.
Our installation service includes the following stages:
1. installation of the supply pipe in accordance to the agreement
2. connecting the manifold
3. connecting the supply pipe to the manifold in accordance to the agreement
4. fixing the pipe clamps
5. installation of pipe loops
6. connecting the pipe loops to manifold
7. pressurisation test
8. clean up after installation
Warmia technicians are diligent professionals and trained underfloor heating experts. Our technicians have years of experience gained through installing underfloor heating to thousands of sites. They have the necessary special tools and equipment, and they take care of the job professionally, quickly and precisely as planned. Our installation service is available throughout the country. We currently have around 60 technicians.
As a prerequisite for the Warmia 10-year operational guarantee, the underfloor heating system must be installed by a technician authorized by Warmia and there must be an installation record for the site.